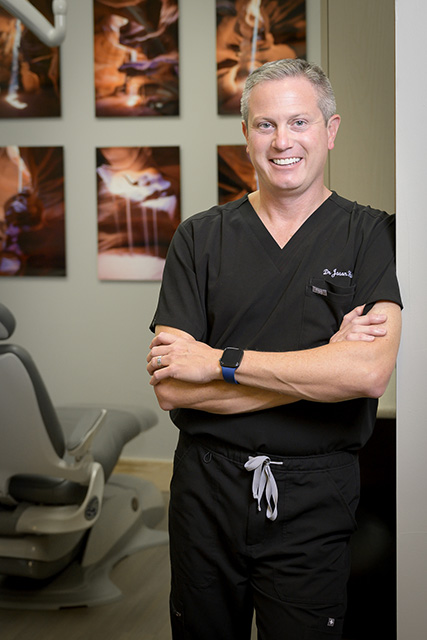 Growing up in Montana I always knew I would end up in a large city. I left the small town of Fort Benton (the Birthplace of Montana) and headed to Norman, Oklahoma to attend OU. It was during my undergraduate years that I figured out I wanted to become a dentist. After spending three years at the University of Oklahoma, I was accepted to dental school at the University Of Colorado School Of Dentistry. Having a great GPA enabled me to skip my fourth year of college and start graduate school.
In 1994 I graduated from the University of Colorado and made Denver my permanent home. I entered private practice in October of 1994. Over the years I began to appreciate the art of fine dentistry. The desire to be more than an average dentist led me to the Spear Institute in Scottsdale, Arizona. In 2015, I received an invitation to join the American Society of Implant and Reconstructive Dentistry organization.
The American Society of Implant & Reconstructive Dentistry (ASIRD) is a nationwide not-for-profit association dedicated to educating consumers on the value of dental implants and the importance of choosing an experienced surgeon and dentist team recognized for having a collaborative relationship to ensure optimal results. These teams work together throughout the process and are committed to providing customized, patient-specific, long-term solutions for your dental implant needs. I have never settled for being "average" with anything I do. My dentistry is held to the same standard. I treat all my patients how I would expect to be treated.
My passions are simply providing excellent dentistry to my extended "family". I love going to work each day knowing I can use my knowledge to help others.